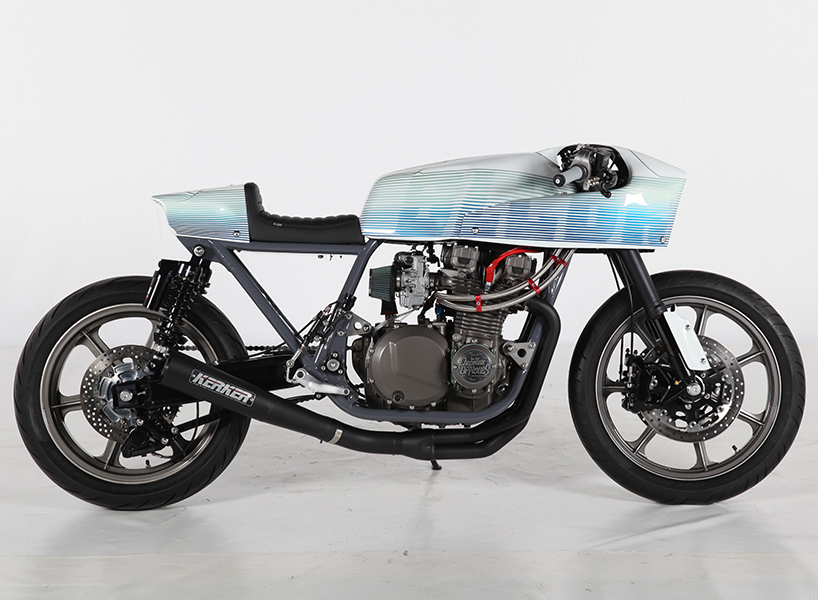 project Z café racer custom motorcycle by sur les chapeaux de roues: 'getting off to a flying start' is the imaginative name of the brittany-based custom motorcycle workshop who built this neo-retro beauty, more simply titled, 'project Z'.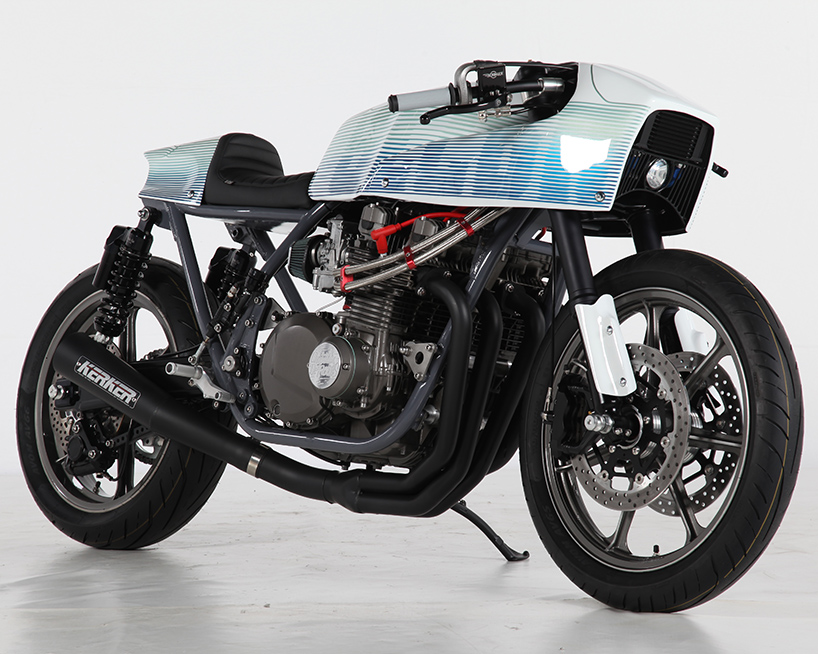 all images © sur les chapeaux de roues

inside the sur les chapeaux de roues workshop, between the preparations intended for its customers, it had been feeling the desire for something more radical for some time. it yearned to work on a more personal, more extreme frame–so, little by little, 'project Z' was born. what was at first only a dream, with thanks to the garage's partners, is brought to see the light of day, showcasing an exceptionally futuristic form.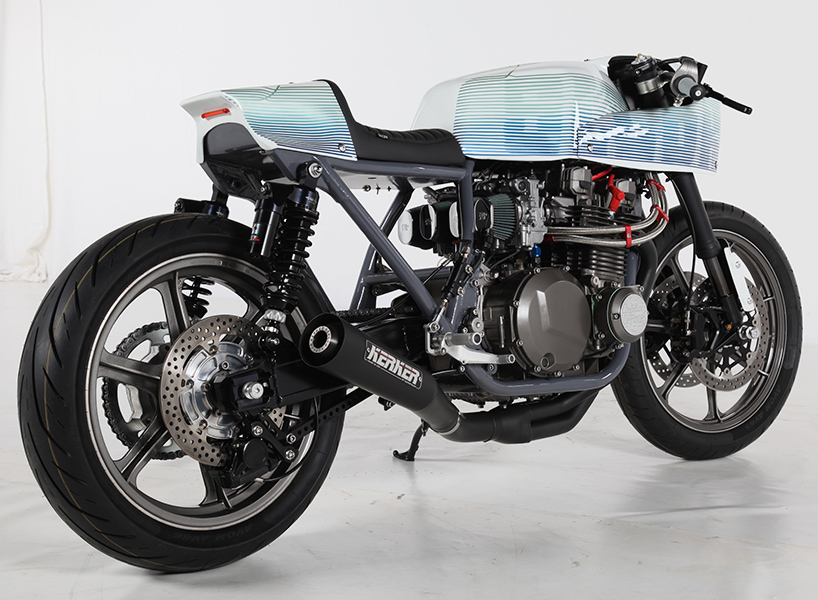 based upon a kawasaki 'Z1000', the 'project Z' first made it's first major public appearance on stage at the AMD championship 2016, seducing the jury with its unique style. drawing influence from a 1970's cadillac for the body, the half-fairing and black leather saddle were handmade exclusively for the custom café racer.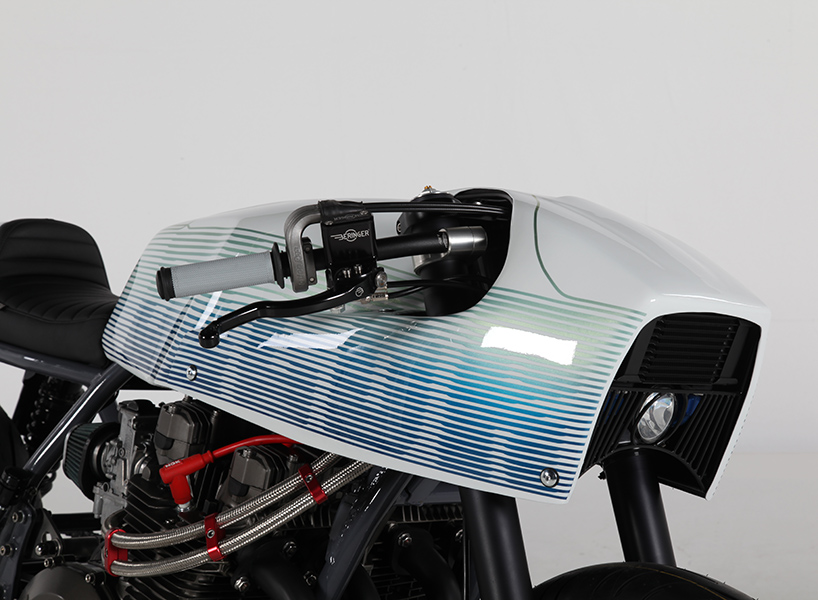 sur les chapeaux de roues design and build custom motorcycles around custom and café racer themes. its work is recognized at major french and european motorcycle gatherings for combining innovation with handmade quality. the brittany-based workshop is not limited to preparations and also offers routine maintenance work to keen motorcyclists.
behind the scenes: making project Z 
video courtesy of ronin productions