Markets
Strategist Who Called Stock Slump Says It Will Be Short-Lived
By
Strategist Who Called Stock Slump Says It Will Be Short-Lived
By
Peter Garnry of Saxo Bank sees market decline of up to 10%

But Garnry says Treasury yields are not yet in danger zone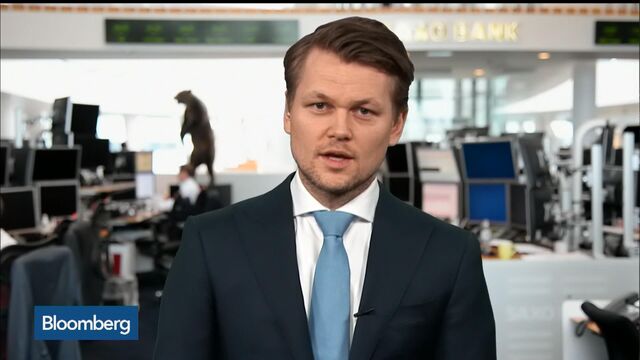 Peter Garnry said two weeks ago that global stocks were headed for a correction in the second half of the first quarter. While the head of equity strategy at Saxo Bank didn't get the timing exactly, his alarm bells on the run-up in equity markets were on point.
Now, Garnry says the declines are likely to be short-lived as U.S. 10-year Treasury yields haven't reached a worrying level.
"We believe this is a healthy correction in equity markets but also likely short-lived as the higher US 10-year yield is still not in the danger zone," Garnry said in an e-mail. "That area is more likely in the 3.5-4.0 percent range."
The S&P 500 Index fell 6.2 percent in two days, its biggest such decline since August 2015, after yields on 10-year Treasuries climbed to a four-year high of 2.84 percent on Friday. Markets across the globe were sucked into the selloff, with the Stoxx 600 Index declining for a six straight day on Monday and the Nikkei 225 Stock Average falling more than 10 percent from its January high, poised to enter a correction.
Still, Garnry says it's too early to predict a bear market.
"After the correction, equity investors will likely buy into the inflation story and bid up equities once more, which is a classical late-cycle behavior which we last time saw in 2007," he said, adding that the decline in global equities could extend to about 7 to 10 percent.