styled after the iconic indian motorbikes, the 'munro 2.0' is one of the most elegant-looking eBikes in the small electric motorcycle world. beijing-based company munro motors has honored its namesake, burt munro, who set a land-speed-record on his 1920 indian 953 cc fuel streamliner on august 26, 1967, achieving a scintillating average speed of 184.087 mph (295.453 km/h).
all images © munro motor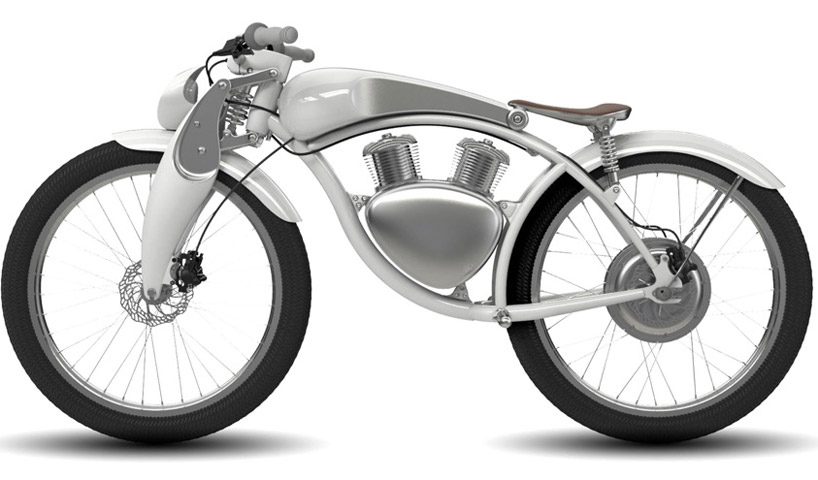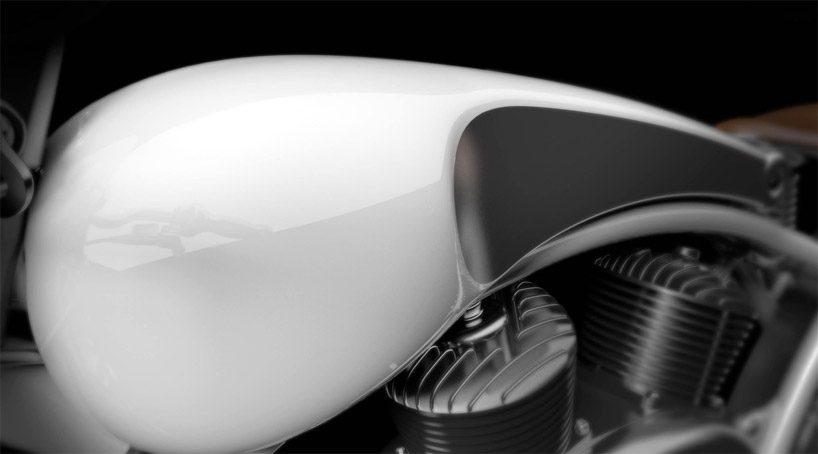 aside from its clean, retro aesthetic, munro motor's '2.0' eBike looks a shade different from the rest of the electric bicycle group — it doesn't have conventional bike pedals. instead, it features motorcycle-style pegs for resting your feet on, with sparkling shock-absorbers front and rear, keeping riders rolling along in comfort. the bike is a heavyweight weighing around 35 kg, and unlike it's counterparts it doesn't force people to pedal it around while putting their legs through a lot of fatigue.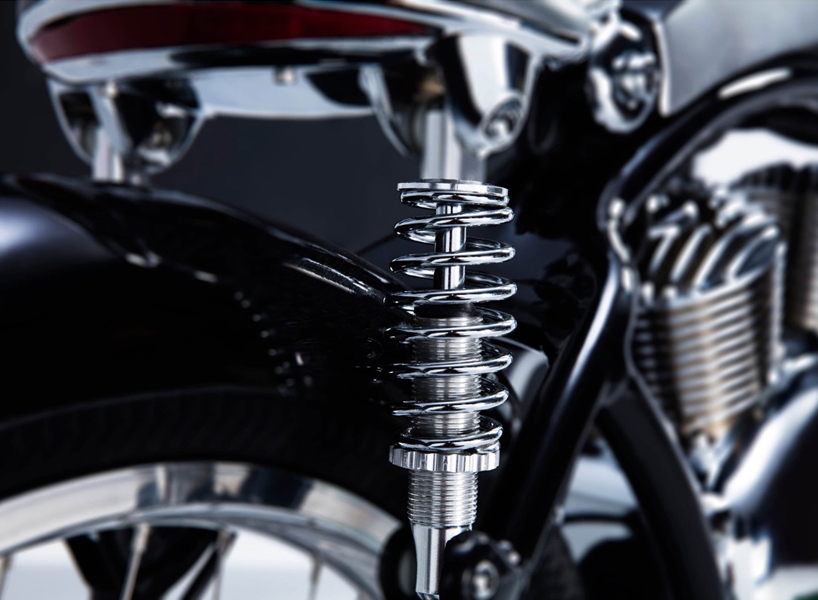 a bosch electric motor is integrated to the rear wheel, plus space for two battery packs inside the frame's triangle, which according to the manufacturer are capable of speeds of 28 mph (45 kmh) with a range of up to 30 miles per charge (per battery pack). with both battery packs fully charged, the '2.0' can be ridden for up to 60 miles before needing a recharge, with no leg-work necessary.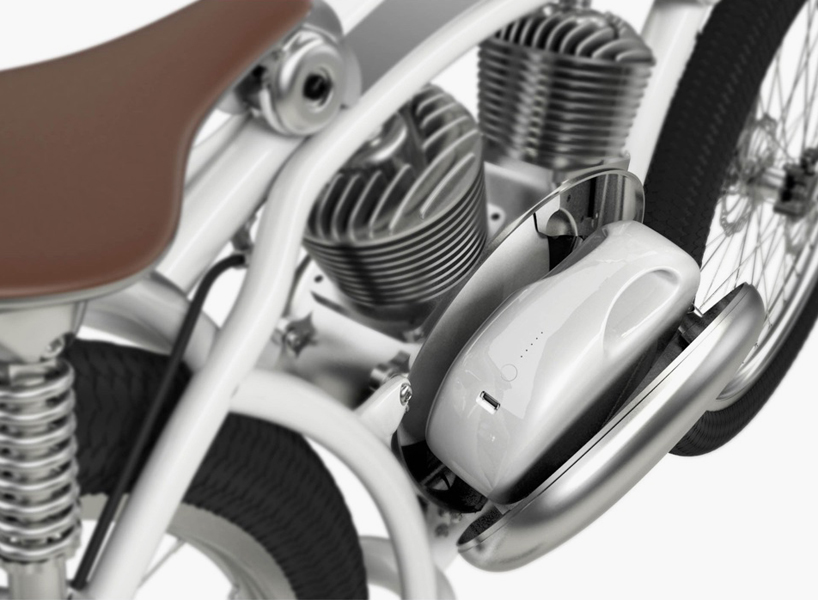 cruising along at relatively high speeds of course begs the question towards how riders will slow the elegant eBike down. the chinese company has enhanced the bike's safety by fixing a set of four caliper brakes, which is two on each wheel.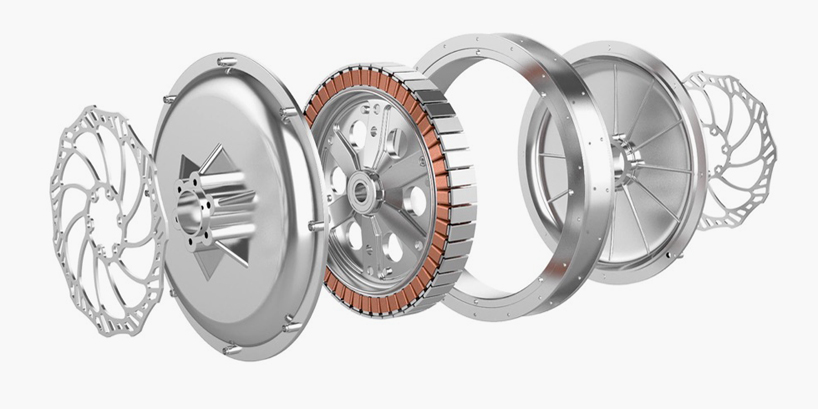 'as people become more and more environmentally conscious, people are changing their transport options,' comments zack wong, munro motor's founder says, explaining why he's keen to see people embrace electric motorbikes. 'it's forseeable that electric vehicles will be the mainstream in the vehicle market.'