local motors, an arizona-based transport design and engineering company, base their business around community-sourcing designs and solutions to world transport problems and making them a feasible reality. so, when it opened an entry call for designs for an retro-styled, gas-powered 'board track racer' bike, and received a winning entry from romanian designer ianis vasilatos, local motors turned to its team of engineers to transform his initial sketches and renders into a fully-functional prototype.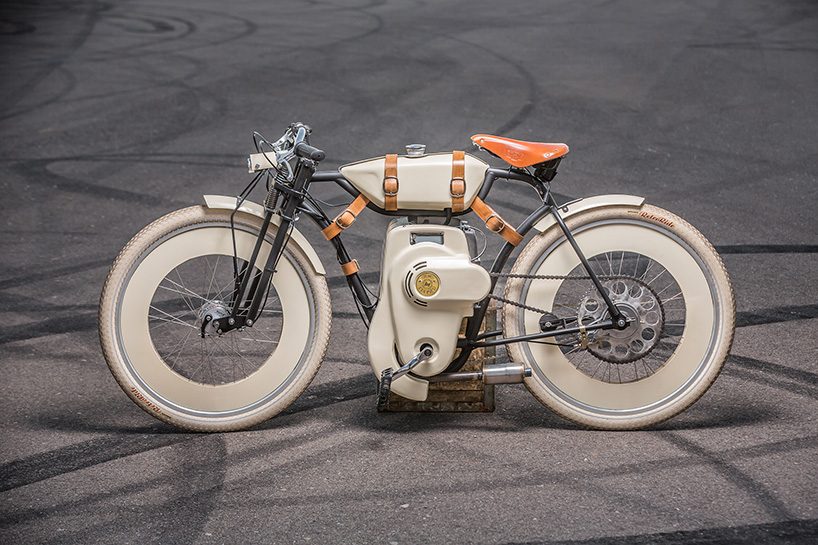 the local motors ariel cruiser takes the aesthetic from a 1920's board track racer and translates it into a motorized bicycle
all images courtesy of ianis vasilatos and nicolas de peyer

the local motors ariel cruiser, which takes its aesthetics from a 1920's board track racer and translates them into a modern, motorized bicycle format for has been produced in both an electric version and a gas version. the electric ride will run for about 20 miles, reaching speeds of up to 27 mph, whilst its gas-powered sibling uses a 50CC honda motor and a 0.6 gallon tank to power up to speeds of 34 mph over a range of 70 miles.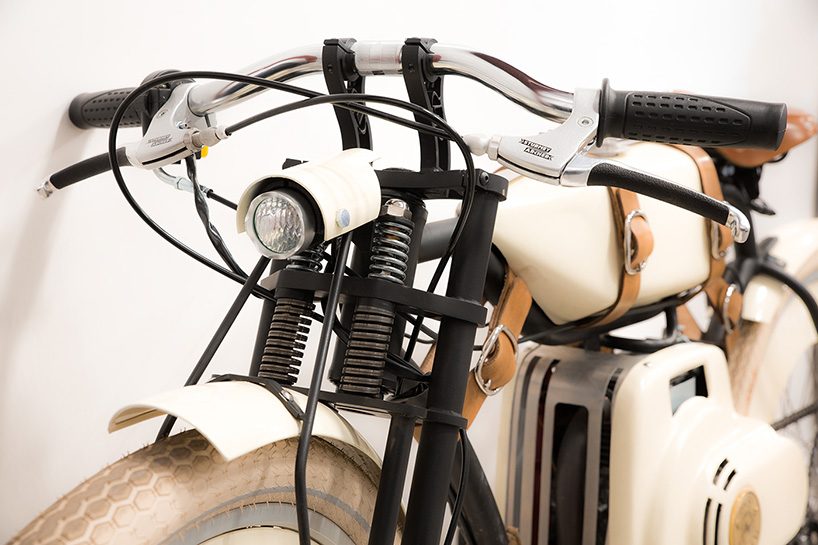 all elements of the bike are designed to nod to the history of board track racing

'to design a motorized bicycle reminiscent of the early 1900s was a dream of mine that began a long time ago,' explains ianis vasilatos, when talking about his design. 'my passion for this era will never stop. all parts of my cruiser design were intended to give a nod back to the history of board track racing and early motorbicycles–the motor and engine covering, the fuel tank and straps that hold the tank, and evem the other elements of leather and the seat are all very respectful to this history.'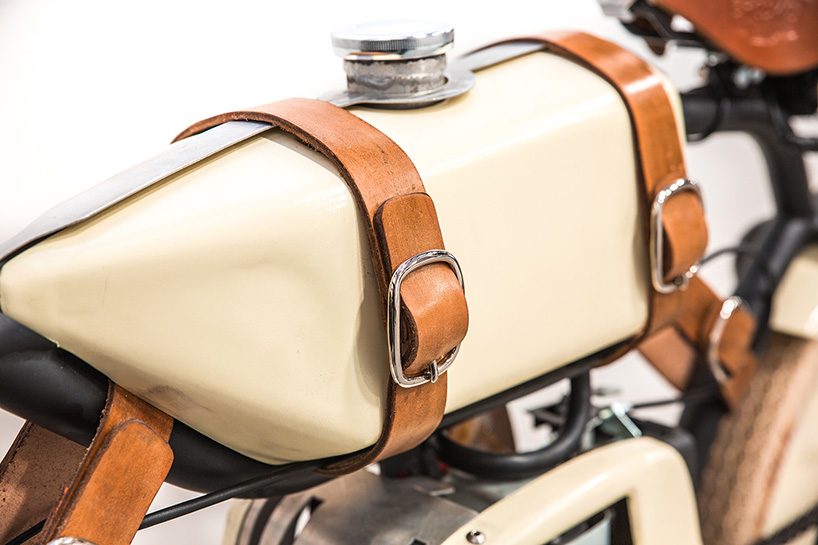 the fuel tank is held in place with leather straps
local motors aim to make community sourced designs a reality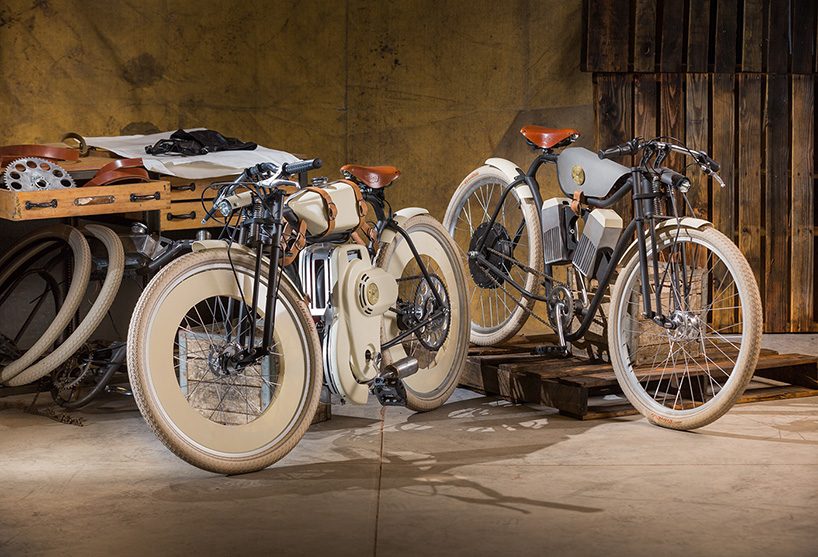 the cruiser has been produced in both electric and gas models